Capital Markets Have Rewarded Long-Term Investors
Growth of a Dollar ($1), 1926−2019
(Compounded monthly)
Let markets work for you. The financial markets have rewarded long-term investors. People expect a positive return on the capital they supply, and historically, the equity and bond markets have provided growth of wealth that has more than offset inflation.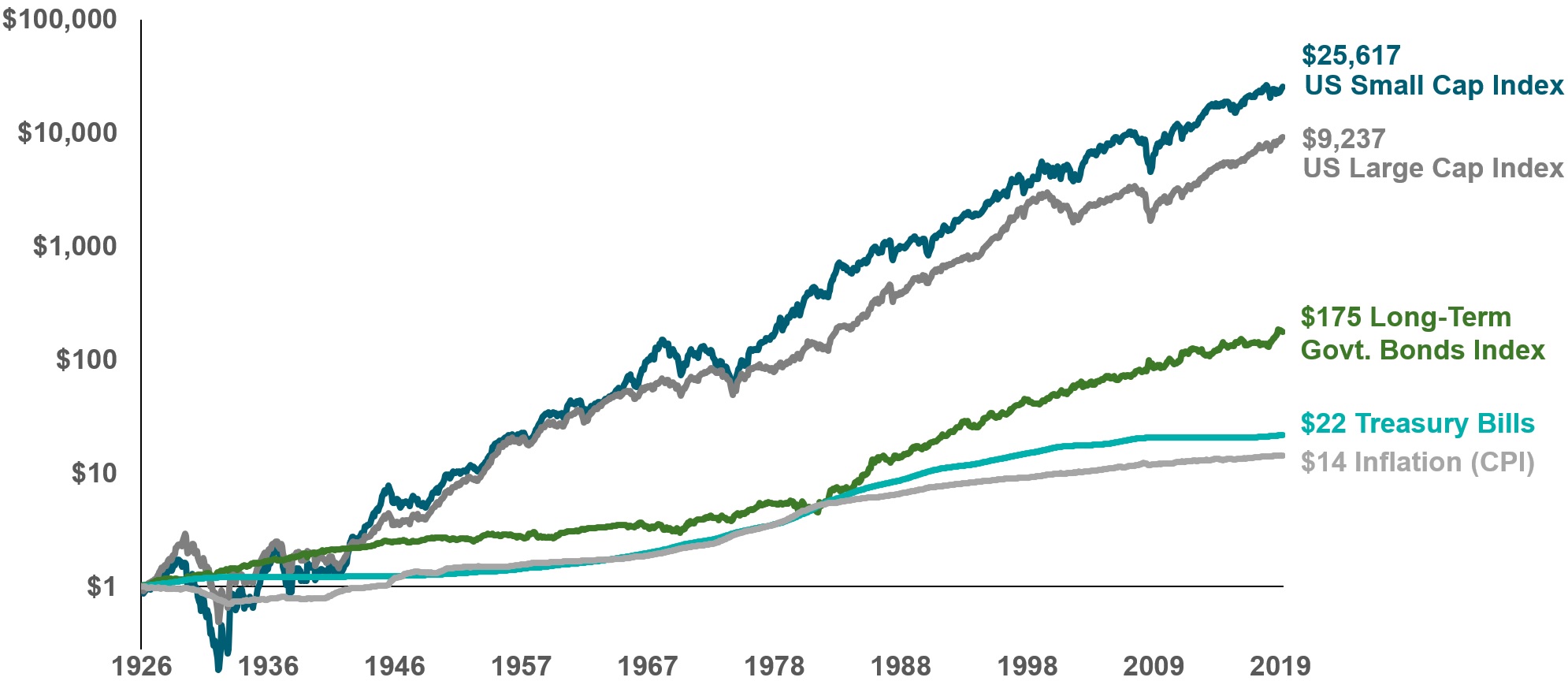 Past performance is no guarantee of future results. In US dollars. Indices are not available for direct investment. Their performance does not reflect the expenses associated with the management of an actual portfolio. US Small Cap Index is the CRSP 6-10 Index; US Large Cap Index is the S&P 500 Index; Long-Term Government Bonds Index is 20-Year US Government Bonds; Treasury Bills are One-Month US Treasury bills; US Inflation is the Consumer Price Index. CRSP data is provided by the Center for Research in Security Prices, University of Chicago. The S&P data is provided by Standard & Poor's Index Services Group. Bonds, T-bills, and inflation data provided by Morningstar. The information shown here is derived from such indices, bonds, and T-bills.
Focus on What You Can Control
No one can reliably forecast the market's direction or predict  which stock or  investment manager will outperform.
TAGStone can help you create a plan and focus on actions that add value.
This can lead to a better investment experience.
Diversification neither ensures a profit nor guarantees against loss in a declining market.
Individuals, Families, and Private Businesses
The firm provides private wealth management solutions to private clients, companies, and their owners.