TAGStone is a fee-only registered investment advisor headquartered in Charlotte, NC. The firm is independently owned and operated. The firm acts as a fiduciary for its clients.
The firm represents successful entrepreneurs, individuals, families, and business clients. Since the firm opened its doors, it has treated every client like family. Although its structure is corporate, the firm's attitude is partnership.
Fee-only means the firm's only income comes from its clients. The firm does not work on a commission basis, so its interests are aligned with its clients' interests.
Independent.
Independence allows the firm to act in the best interest of its clients.
Client-Focused.
The firm's objective is to help clients build a solid financial foundation that they can stand on to reach their personal and business goals.
Global Reach.
Relationships with some of the most highly respected financial institutions in the world provide the firm with global reach and resources.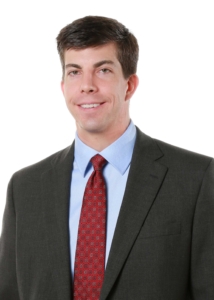 Reid is an independent, fee-only investment advisor and is based in Charlotte, NC. As a fee-only investment advisor, Reid can provide conflict-free advice.
Reid's passion is helping his clients achieve their investment, business, and personal goals. He works with clients to determine their goals and objectives and then implements the best investment strategy to match those goals and objectives.
Reid develops customized investment management solutions for successful entrepreneurs, families, private foundations, retirement plans, and business clients. He focuses on strategic asset allocation, but also manages individual fixed income and equity securities. In addition to investment management, Reid assists clients with estate planning, tax planning, asset protection, and charitable planning.
Reid graduated with Distinction from the Kenan-Flagler Business School at the University of North Carolina at Chapel Hill with a B.S. in Business Administration. Reid is a CFA® charterholder and a CERTIFIED FINANCIAL PLANNER(TM) professional.